My friends, the time has come for me to say, "Hello." But no lengthy introductions here, no cute anecdotes. Let's get into it.
I'm transgender. I am a trans woman. I am a woman.
My new name is Kara (Car-uh) and my pronouns are she/her. Yes, this includes when talking about or sharing things I've posted in the past, even though my old name is still on there. Check out my name policy for more clarification.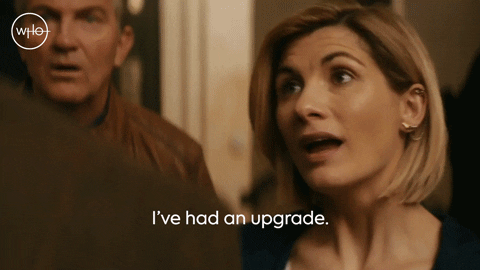 I personally love the metaphor of regeneration for my transition, because it captures the intensity. It reinforces the adage of "the more things change, the more they stay the same." Like the Doctor in Doctor Who, my appearance will change—and I'm excited for this (tights! dresses! OMG). Some of my mannerisms, idiosyncrasies, and behaviour will change; again, I'm excited to explore how I want to express myself and my femininity.
At the end of the day, however, each regeneration of the Doctor retains her essential personality traits: her commitment to social justice and equity, to science and curiosity. Likewise, I'm still the same person at my core, because I am not changing who I am. I am just finally recognizing and…